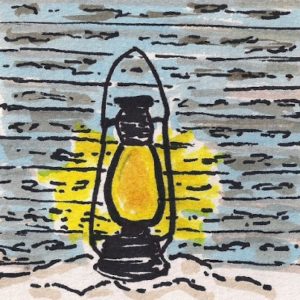 There are a lot of people who find value in having a word (or words) to guide them throughout the year. They see it as a guiding light, or an intention, or a mantra to help them stay focused on what matters.
They discover their word by remaining open and listening to their inner guidance. It is something that comes to them, rather than something that they figure out.
In November, when I opened to the possibility of a word or words for 2018, twelve words flowed out from within. This has never happened to me, so I paid attention to it.
What came to me about this was that these words are qualities of being that I would like to embody. They are how I want to be in the world, the spirit or energy that I want to bring through my presence, or how I want to "show up," during the next phase of my life.
As I explored this possibility, I felt as if a gift had been bestowed upon me. What a fun thing to explore in 2018!
Throughout November and December, my understanding of this idea deepened.
These are the questions I would hold as I explored each word:
What is it, for me?
How do I embody the energy of it?
How do I live it, in the world?
How will I keep it alive, in my life?
It was certainly convenient that there were 12 words, one for each month of the year.
The words changed during December. Four words "left" and four new ones came in.
They spread themselves into the months, and their order changed three times before January.
Here are the words and how they have now settled into the months (subject to change, of course):
January: Curiosity
February: Vitality
March: Eagerness
April: Receptivity
May: Engagement
June: Expansion
July: Flow
August: Intention
September: Generosity
October: Renewal
November: Whole-heartedness
December: Love
I'm really excited about this idea. It feels like a delightful adventure.
What is your word (or words) for 2018?