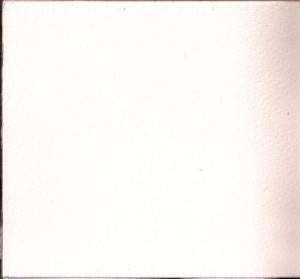 I have started a new visual journal.
I use visual journals to sort things out and find my way. The combo of words and visual images allows me to tap into my inner guidance more easily, to bypass my thinking, figuring-it-out mind and get to a deeper truth within me.
However, I have been uncomfortable with blank pages, so the first thing I do in a new visual journal is to paint the pages. Then I have a base to work on in each page. I'm not starting with a blank page.
This is a perfect metaphor for my life. I'm uncomfortable Not Knowing. And, I'm even more uncomfortable hanging out for any period of time in Not Knowing Land.
Clearly, one of my growing edges is to get comfortable with Not Knowing. It's a vital part of the creative process. It's also essential for me to clear space to hear my Inner Wayfinder, the presence of Spirit within me.
New ideas can't get in if I've filled the space with prior assumptions, perspectives, and expectations.
Today, I noticed a shift within me. I am craving blank pages. They feel good. Sitting with them feels good. This is good.