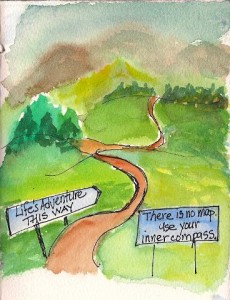 Life coaching empowers you to make authentic choices and create your life from your essential voice and truth. This is the path of ease, power, clarity and joy.
Life coaching is at its most powerful and effective when you are in a life transition. That's the time in your life when it's most challenging to know your truth, find your voice, or direct your life, and the life coaching process can guide you into authentic choices.
I offer life coaching for life transition and other specialized needs.
If you have been referred to me, please go to this page for more info.
You can check out my credentials here. And, you'll find the story of my own Hero's Journey of life transition here.
If you would like to explore the possibility of life coaching, please contact me.