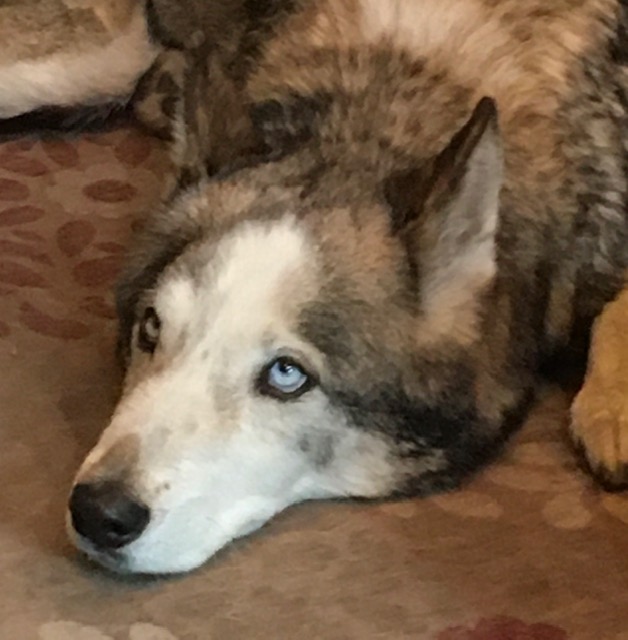 My Camino pilgrimage took an unexpected turn last week.
Harold and I took a vacation week to dog sit for our dog Bella's foster mom's dog and current foster dog. If you can keep that straight, you're a better person than I am.
It was more like Dog Wrangling than dog sitting. There was very little sitting involved. It was SO much work, and SO much fun.
Long story short, at the end of the week we had committed to foster this beautiful 10+ year old husky, Nanuk.
Nanuk has special needs. Among them are someone who is home all the time to let him out at short, regular intervals.
He is a gentle, quiet soul of a dog, and Bella fell in love with him. So did we.
In preparation for writing this blog post, I thought about what this had to do with being a pilgrim, and being on a pilgrimage.
I think it has everything to do with trusting my path. Pilgrims trust their path. I have committed to myself to trust my path.
Does it make logical sense for us to commit to care for a 10+ year old dog with special needs? No, probably not.
But everything in my heart told me that it was the right thing to do and that we were the right "pack" for Nanuk. So, as pilgrims do, I answered the call.
Nanuk will be a wonderful walking companion on my Camino. He lives to walk. I'm sure I will do even more walking because he is with us.
Welcome, Nanuk, to our life. I hope that we will provide a safe, nurturing, happy home for you.