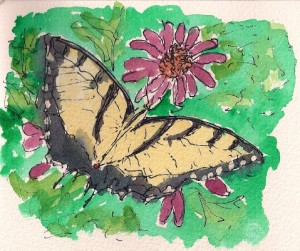 If you've been referred to me, I welcome you warmly.
Here are some places to start exploring my site to see if my work resonates with you:
If you like what you see, our first step is to schedule a (complimentary) hour together to explore chemistry and fit. It's a time where you share your situation and what you'd like most to receive from coaching and your coach.
Just send me an email with some days and times that work well for you (with your time zone), and I'll confirm one.
I coach on Monday, Tuesday, Wednesday, Friday, and Saturday, and I am in Central time zone in the U.S.
Some quick info about the life coaching I do
Our Coaching Goals for You
Completely custom designed, based on your needs. We create them together.
How It Works
Also completely custom designed. With most of my clients, I meet twice a month for an hour each time. I do all my coaching on the phone, and you can call me on Skype if you're out of the U.S.
The tools we will use also are custom designed for you, and may include the following:
Threshold guided visualization
Core essence values
Well-being mandala
Future self visualization
Intentions for being
Practices for navigating your life using your inner guidance
Life vision
Hero's Journal
Expressive Journaling
I'm looking forward to connecting!