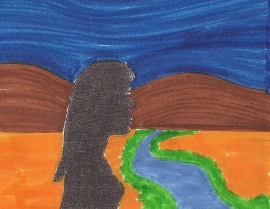 Here are some free resources to support you in your Life Transition:
The free Inner Guidance Hotline Kit is the perfect tool to help you quickly refresh, refocus, and tune into your inner guidance, right in the middle of your busy day. It's a short audio guided meditation and a focused journal page to help you tune into your true self, real-time, 24/7. It's my gift to you.
Take a free Spiritual Time-Out to reflect on powerful questions that your soul knows the answers to. These can be done over a cuppa.
When you're in the unknown territory of a life transition, you need reliable access to your inner guidance, to find your way. The Inner Compass Daily Orienting Kit gives you a simple 4-step process to tune into your source of guidance, clarity, energy, and inspiration, and to navigate your life transition from there.
The free Inner Alignment Kits help you step back from the pressures and demands of your everyday life to take a longer view of your life/work balance and align with the wisdom of your true self. These seasonal kits are filled with spiritual reflections and life coaching questions.