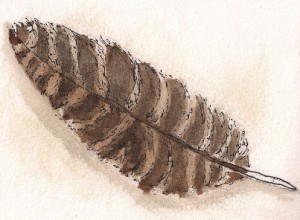 Today I was found a Red-Tailed Hawk feather.
I know this is a gift of the trail for me. I've had a lifelong connection with Red-Tailed Hawks.
Red-Tailed Hawks speak to me in various forms, usually when I need to pay more attention, or to walk lightheartedly and with a joyful spirit, or to take a long view.
I've made a promise to myself that when gifts like this appear, I will stop to savor and appreciate them. They are miracles that greatly enrich my life, and they deserve my acknowledgement.
It is in these moments that I truly feel supported by the same energy that makes songbirds sing and hawks fly.