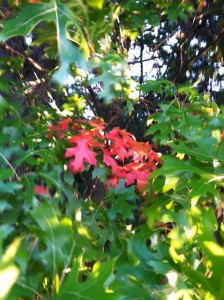 I'm paying attention to my life differently this year, endeavoring to savor it more completely.
This morning the contrast of these leaves grabbed my attention and held on.
I thought how beautiful contrast can be. When something is really different, it stands out and gets our attention in a such a way as to cause a moment of beauty in our lives, in its very difference.