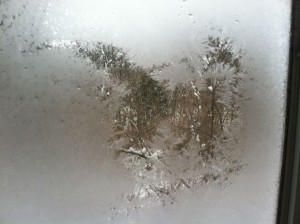 We've had a lot of very cold days this winter, giving us some frost and ice magic.
One morning, the frost had obscured all but a tiny view out one of our windows.
I saw my ordinary, everyday world completely differently with this tiny view! The portal drew me in, with excitement and possibility, and my imagination went wild. What could be out there, in this winter wonderland?