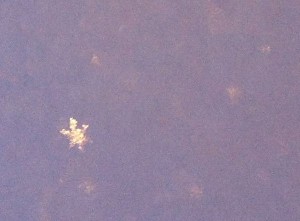 One night, in minus 50 degree F wind chills in February, I went out with my dogs Harper and Cinnamon, for their evening constitutional.
You can imagine how much I wanted to go out of my warm house.
What awaited me was a winter wonderland of sparkling snowflakes, reflecting in the light, so brightly, that I could see individual formations of the flakes.
And to think I might have missed it!