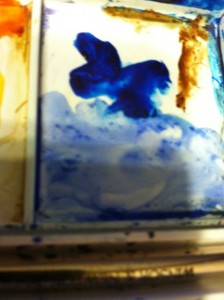 As I was painting the other night, I watched in wonder as the blue watercolor paint that I dropped on my palette formed itself into a beautiful butterfly.
And I thought I was the one who was doing the painting!  🙂
Apparently I'm not the only one.
Sometimes I wonder what would happen if I just released into the flow of life happening. Maybe life would just create itself. And maybe it would be beautiful.