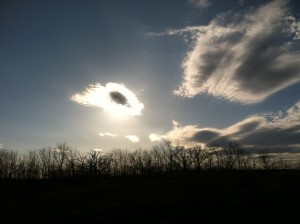 I guess the risk of having a decent quality camera in every smart phone is that all of us are drunk with the power and fun of being photographers, and catching the moments.
In one sense, they are just another moment. Every moment in a changing sky can be a sensational one.
This one just caught my eye and tickled me, the way that it looked like an egg, frying in the sky.
What moments are you catching?