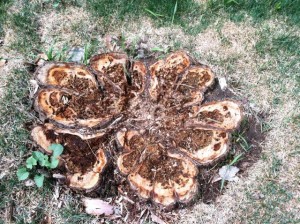 I loved this tree trunk when I saw it, the tale that it told about its life, and the way it looks like a flower or a leaf now.
I'm fascinated with form and texture, and this is another one of those Best Year Ever moments, because I didn't expect it. I didn't expect it to be so interesting.
I didn't expect to be so struck by the beauty of decay.
What are you noticing that you didn't expect?