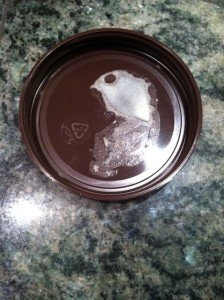 Who would have predicted that one of my Best Year Ever moments would have shown up as a blotch of pistachio gelato on the inside of a jar lid?
This made me laugh. I'm a Bird Woman, so I loved this moment.
Spontaneous and ephemeral. That's what Best Year Ever is all about.
What is spontaneous and ephemeral in your life?