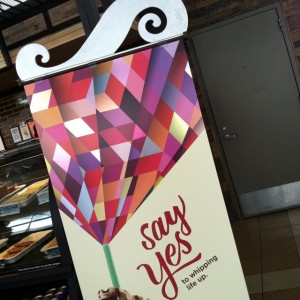 This is a Starbucks advert for one of its fraps.
I was delighted to see it, because this has been my prayer to the Universe lately: Yes!
I'm saying Yes, to Life! To Vitality! Yes to all the goodness that shows up gratuitously in every moment of our lives.
Even in the very tough times, if we look hard enough, and say Yes (especially when we don't feel like it), Love is somewhere underneath.
What are you saying "Yes!" to?