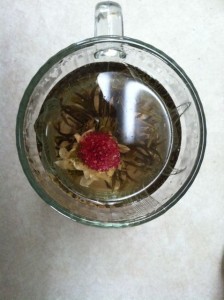 My friend Tana gave me some jasmine tea that flowers when it is steeped.
Granted, I had never had a tea experience of this nature, but the blossom took my breath away as it opened in front of me.
Its perfection is a beautiful example of my Best Year Ever, a tea blossom surprise. The tea was delicious, too! 🙂
What takes your breath away?