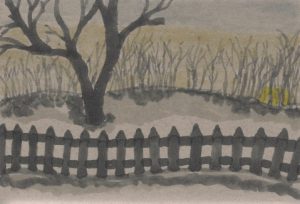 This is the view outside of my office window. It is an east view, so I often see the rising sun from here.
This morning my eye was drawn to the hills beyond that fence.
I was asking myself: What are the Wild Places, towards that horizon, that are waiting to be explored?
I can feel the beginnings of a need to explore some new territories.
What are the wild places that are calling to you?