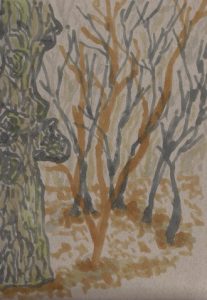 I sketched this view out our front window on a dense, gray day.
I find it hard to love gray. I prefer sunlight, no way around it.
But gray is an invitation. For me, it is an invitation to retreat, rest, reflect, and rejuvenate.
Gray days are "cave days".
What is the invitation of a gray day, for you?