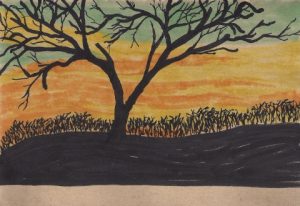 As I took my morning walk, the Eastern sky lit up in a tapestry of yellow, orange, and blue.
Every day, we are blessed with a sunrise, a new awakening, that is calling us to new potential.
It occurred to me one day that sunrise is a thing worth celebrating and worth pausing and taking a breath.
It is an invitation, every day, to welcome what is awakening in our lives.
How can you celebrate what is awakening within you?