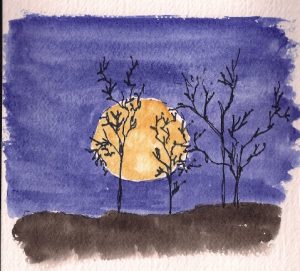 I believe in Year End Reviews. They are an opportunity to look back at the year from a strategic view, with a longer time frame, and a bigger picture, than our day to day focus generally allows us.
However, over the years, I have struggled with the question of what is the best format.
Some people love deep, intensive, and thorough reviews. This year, I received a 60 page year-end review format in my email inbox, from one of the lists that I subscribe to.
I've sent out a 5 to 10 page Year End, Year Beginning review format to my clients over the years.
Most people are really busy this time of year, and the risk of these relatively comprehensive review formats are that we don't do them at all, because of the time involved.
So, this year, I'm voting for "It's better to do a shortened version than none at all."
Of course, this will appeal to some people, and not to others.
So, here's my simple Year End Lite, in case you want to do something that is relatively quick.
Year End Lite
2018
What really mattered?
What happened?
The wisdom I harvested:
What I'm letting go:
2019
I'm wishing you a very beautiful and fulfilling New Year.