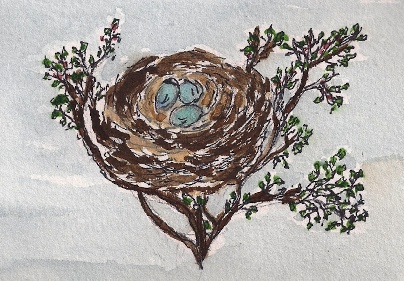 Wow. It has been over a year since I have written on my blog.
I have always promised myself that I will write on the blog only as I am inspired to. It has never worked for me to lay out in advance what I am going to write about. I don't ever have an editorial calendar, as many experts in social media recommend that you have.
Now, suddenly, with the global pandemic, I am inspired to write a few things.
I will try to keep my thoughts and point of view relevant and as brief as possible. My email box is filled with people writing and offering resources and/or support relative to COVID-19, and I am sure yours is, as well.
As I have time in the next few days, I intend to post about 3 things:
(This post) An invitation to a nurturing conversation with your soul
Some ideas about how to manage the Bad News Drip Feed (as one of my friends said, we have a pandemic, and we also have a fear epidemic)
Now What? Some questions that I sent to my clients to help them find meaning in this pandemic.
Many of you already receive my seasonal Alignment Kits. For those of you who do not, my Spring Alignment Kit came out last night. It's free to download.
My Alignment Kits are intended to be an invitation to a nurturing conversation with your soul.
They are an opportunity to hear the voice of your soul's longings. They help you replenish your inner well and recharge your energy, which we all need right now.
As you align with your true self, you will attend to what really matters in your life, right in the midst of whatever the conditions are.
Spring invites us to awaken.
This Spring Alignment Kit contains reflections on being in uncertainty, awakening to your vitality, and choosing who you want to be in these uncertain times.
I offer it to you, with my love, and with the wish that you experience the rich connection with your inner wisdom, as you do these reflections.