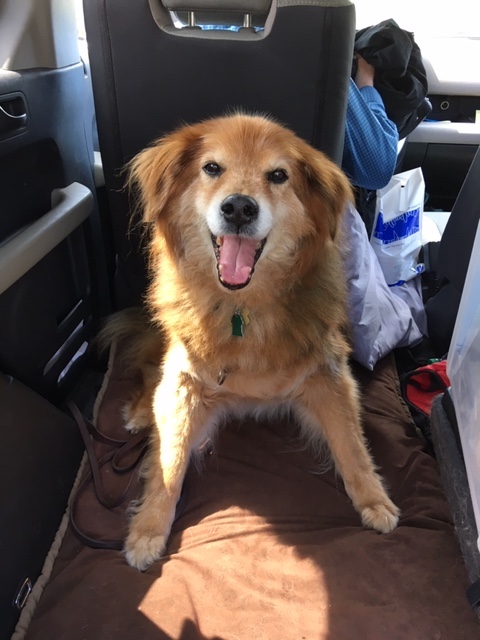 In a post that I wrote a week ago, I said that I would share some thoughts about dealing with the coronavirus pandemic:
Some ideas about how to manage the Bad News Drip Feed (while still staying informed), and
Finding personal meaning in this pandemic and the inevitable challenge and change that it brings
I still plan to do this, but it will probably be another few days before I do.
This week we said goodbye to our dog Harper, aged 17 years, 1 month. There he is, in the car, on the way to a favorite park.
I am extraordinarily blessed to have lived with this joy-being for 16 years. He was a rescue, and for almost all of the time he was with us, he was the healthiest dog I have ever known, another huge blessing.
Despite what it looks like in the photo, he was also an introvert and a jazz lover, which fit right into Harold's and my lifestyle.
What I wanted to share about this is that I am realizing something that I really didn't get until this week, a sort of a duh moment: I don't think that we ever really know the depth to which we love someone or something until the grief shows us.
That, I guess, is the gift of grief.
Be eternally happy, sweet Harper, and thank you for coming to us.