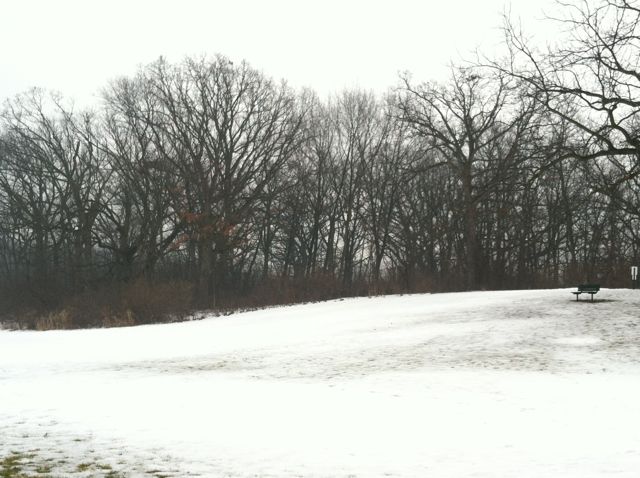 This post is about something that I consider and essential self-care practice during the coronavirus pandemic: managing the Bad News Drip Feed while still staying responsibly informed.
This is a long post. You might want to brew a cup of tea. I tried to keep it short, but it's a complex subject, and there's a lot of info that felt important.
Harold and I have been under a Shelter in Place order for almost 2 weeks now, with more to come. We had been self-isolating for 10 days before that.
We live in a very small house, and we are in each others' space nearly 24/7.
That, in and of itself, is enough to trigger the need for some personal boundaries, but when you add the immediate availability of constant news feeds regarding the coronavirus pandemic, it's a potential hotbed of stress.
Stress takes a toll on our immune systems, and the last thing any of us need right now is a toll on our immune systems.
We weaned ourselves of TV news a few years ago. But now there are cell phones, with every news app you can possibly imagine.
And, we found that without some degree of conscious intention, one or both of us were giving into the temptation of checking the news throughout the day during this pandemic.
It felt like a Bad News Drip Feed. Almost all of the news was something that we could do nothing about, which reinforced the feeling of being out of control.
And, yet, we want to be informed of anything that is personally relevant, and/or that we need to take action on.
It's a conundrum.
So we experimented with various guidelines to keep ourselves informed and sane, and to give us some feeling of peaceful spaciousness during the days, which helps us nurture a feeling of well-being in chaos.
Listed below is our personal protocol. The one that works for you won't be the same, but ours is an example that may help you think through what you want to put in place.
And, after I share our guidelines, I'll list some principles that may help you think about what may work for you and your loved ones.
We've worked with this for about 10 days, and so far we are happy with how it balances staying responsibly informed with supporting our immune systems:
Between 8 and 9 am, I check the BBC app, the NPR app, and the PBS app, all on my iPhone. I get a max of 15 minutes to check and inform myself of the most relevant information. Mostly, I just scan headlines, and when I'm done doing that, if there's a particularly important article, I'll scan that, as long as I stay within the 15 minute limit. I chose the BBC because they are internationally focused, and most of my clients are non-U.S. based. I write down anything that I think Harold should know, in a notebook, where I cite the sources so we can refer back later, if necessary. I don't share any info with Harold unless it is something that we must take action on immediately. I am done and off the news sources until our strategy meeting at 4:30 pm.
At 4 pm, Harold checks The New York Times, The Washington Post, and The Chicago Tribune, with particular attention to local and national news that has relevance for us. He also has a notebook where he cites the sources for sharing at 4:30 pm. It helps both of us to make notes because it keeps us focused on what really matters, and it keeps us more factual, and out of the fear rabbit hole.
At 4:30 pm we have a strategy meeting, share our info, and decide whether there is any action for us to take. (Example: something to stock our house with, that we hadn't thought of before.) Then we are both off the news feeds until I check at 8:45 am the next day.
We exercise or take a walk to shake it all off.
This is strict, and it takes a lot of discipline to stay true to it.
But, both of us feel much better in the sticking with it.
In short, it works. It gives both of us almost the whole day and evening news-free, and keeps us responsibly informed with what we need to know.
Our goals were straightforward:
Be responsibly informed, by getting the news information that we need
Cultivate the conditions that reduce our stress and allow us to respond rather than react
Here are some principles to think about if you'd like to create your own personal protocol:
Think of managing the news feed as an essential part of your self care.
Unless you live alone, do everything you can to be a team within your household. Collaborate with each other to create agreement on protocols, and to keep healthy boundaries.
Have a strategy session to share information and identify necessary actions. Even if you live alone, I recommend that you consider setting a daily time when your goal is to identify any actions to take. Consciously choosing actions does a couple of things for you. One, it highlights what is within your control and what isn't. Two, getting a commitment to act in place gets it out of your head and into a concrete action plan; that reduces the ruminating that minds tend to do.
Find ways to limit your news feed exposure. Examples are the number of times per day that you check the feeds, the number of minutes per check.
Choose a limited number of only the most essential quality news sources.
Keep focused on what is relevant and within your control.
After your news sessions, consider doing something that "cleanses" you of the exposure to the news, such as an exercise session.
Balance your attention to news feeds with life-affirming activities like walking or cooking or creating art.
Whew, told you it was a long one! Hope it was helpful in some way for you.