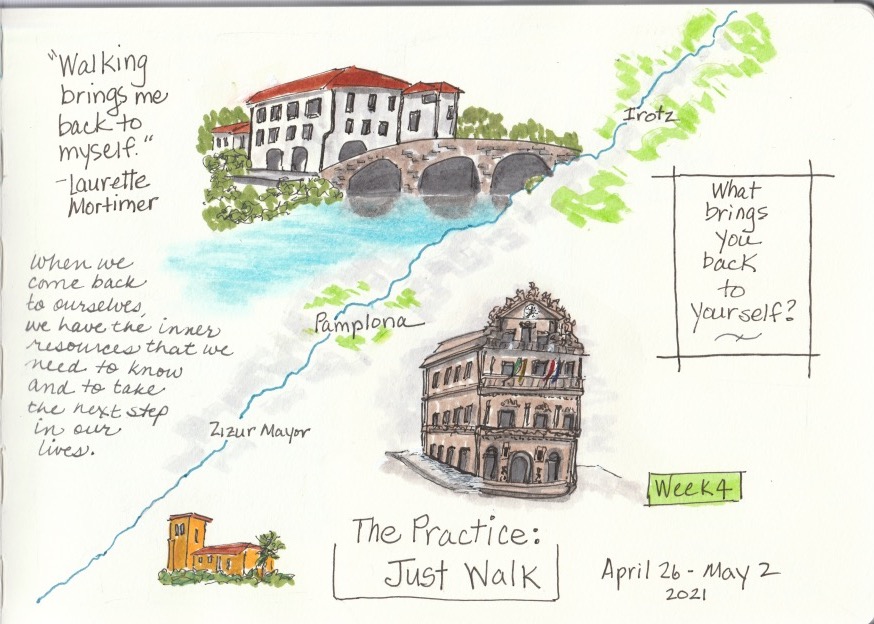 "Walking brings me back to myself."

– Laurette Mortimer
I loved this quote as soon as I saw it, because that is what walking is for me too.
I love the simplicity of walking.
I love the ease with which I become fully present when I walk (much easier than in other areas of my life, it would seem).
There is something to just walking. Nothing else to do, just walk. And walking brings me back to myself.
Camino pilgrims often mention how being on the Way strips life down to its essentials: through the ups and the downs, you just walk. And they talk about how they gradually learn to trust that, as they walk, their needs will be met. They will find food along the way, and they will find a place to stay.
This week I am asking myself: what if it could really be that simple?
In a way, it is that simple, because when we come back to ourselves, we have the inner resources that we need to know and to take the next step in our lives.
In another way, it's a metaphor, because it is not just that simple in our "real lives". But what could this way of being, walking, on a pilgrimage, teach us about how we live our lives?
What is walking, for you? And, what brings you back to yourself?