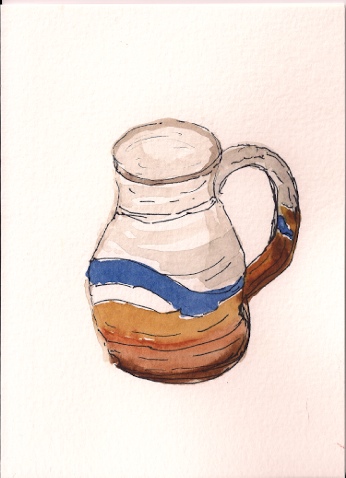 I've often fantasized about taking a real break from my work, mid-afternoon. I would have a nice cup of tea and actually savor it, sans multi-tasking.
But I never did it.
Then I fell in love.
With Harney & Sons Pomegranate Oolong Tea.
Yesterday, I paused my work and actually savored a "cuppa" this fragrant, wonderful tea.
I have to admit that it felt like one of those brief stops at a filling station, where you just stop to fill up and then get going again.
It's a long way from a relaxing tea ceremony, but it's a step in the right direction.