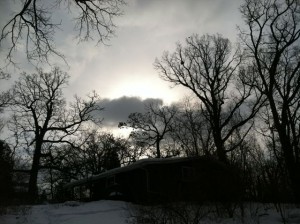 I'm playing with noticing my life differently this year, being present to the moments before they change. While they are being like they will never quite be, exactly, again.
Seems like there are a lot of those moments this winter.
In this one, it felt like the sky was brooding, in the power of the cold and the wind. Such a great moment.