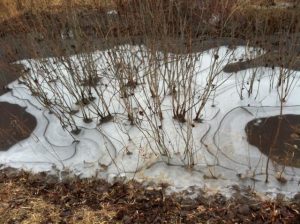 As I began my walk, all I could think of was what a dreary day it was.
Within a couple of minutes, I was walking by the pond, and these swirling patterns in the ice caught my attention. Nature never ceases to amaze me with its beauty and unique moments.
What surprises are waiting for you today?